Ree-flections
Welcome to my Ree-Writes newsletter.
I hadn't planned to start a newsletter in 2022, but here we are, so let's see how we go. There is a full back story as to how Ree-Writes came about, so if you're interested, feel free to have a read-through here.
I'm aiming to follow the same basic structure for each monthly edition (at this stage, anyway):
a personal piece and update
some writing and writing/creativity links
sharing something I've created
a book or art piece I find inspiring
random links I find fascinating
I especially like the idea of sharing all these fascinating links that I've collected over the years, of finally collating and curating them into a home. Maybe I can finally close some of the dozens of tabs I've had permanently open across various devices.
Oh, and yes, sharing my creative work is a bonus too (she adds, as an afterthought!).
Enjoy! 😊
---
Writing & Creativity Cool Finds
Phoebe Smith is a writer whose job is to send people to sleep. Really, truly. She is the 'sleep-storyteller-in-residence' at the Calm app. There are more writing destinations than we can imagine, sometimes!
Just what the deadline doctor ordered? Welcome to the Manuscript Café. You need a deadline to enter, and you need to meet your deadline before you can leave. The café manager checks up on you hourly. This feels like such a genius idea. Although if I was still trying to write my doctoral thesis, I would have probably been trapped there for ever. Via The Wordling.
If you've been wanting to approach your writing or creativity (or both) as a creative entrepreneur, this is a pretty useful list to catalyse your thinking. By For the Interested.
One day, I shall blog about how much the Bluey cartoon means to me (spoiler: a lot!). For now, here's an in-depth piece about Bluey, Bluey's creator, Joe Brumm, and how the cartoon came about. And thank goodness it did. The world is a better place with Bluey in it.
---
Something I created
The Creator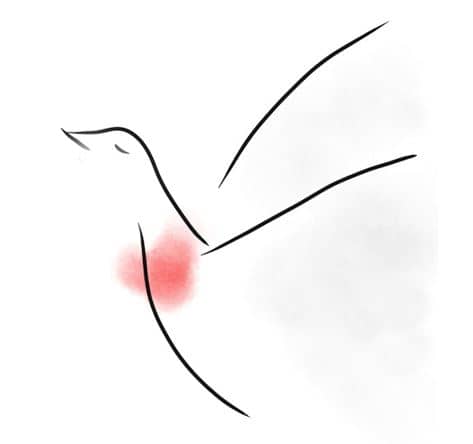 The Creator sat before a large canvas of snow-white and began to draw the world into being.
Blue breath was exhaled gently into the sky, which unfurled itself eagerly into its new home, deepening and gladdening and softening and whispering – arching through into all the different tones of blue.
The Creator paused and then blew out white breath, which coiled and gathered into many clouds of white, pearl and grey, large and small. Some of the breath settled slowly to become mist, and explore the world below.
Two teardrops followed. They sank beneath the snow to become a little river, held fast in winter's hold, thoughts of running, restless and eager beginning to stir in its centre.
A little smile of pleasure became a beam of sunlight to play through the mist and trip over the snow; to explore and kiss every inch of the world, over and over.
Steadfast hope was feathered onto the trees on the horizon, sturdy on the ground, green, patient, slow and enduring. Welcoming the sun's touch and whispering secrets to the mist to carry to the sky.
And finally, a little drop from the heart, an inky-red, thrilling touch of passion and wonder. It dropped onto the chest of a bird crafted of sticks and snow; a messenger of fragility, strength and life.
The bird awoke; it sat up and sang, waking the snow world into being.
Backstory: I wrote 'The Creator' many years ago when I had a writing game called 200-Word Tuesdays, which I hosted via Twitter and a dedicated blog. Two themes each month to inspire 200-word stories which I posted on Tuesdays. I ran it for a year (2015, I think?) and then passed on the baton. I should have all my stories for that year somewhere, but it seemed a good time to share this one. The pic is new and freshly-made (by me) to accompany the story.
---
A Book I Love
The Fox and the Star, by Coralie Bickford-Smith, is a beautiful book where a deceptively simple story is accompanied by illustrations in a limited colour palette of dark blue, orange, yellow, red and black. The story tells the story of a fox who loses his only friend, the star. In trying to find answers about where his missing star has gone, the fox ventures out of his familiar home surrounds, and finds new worlds and his place in it.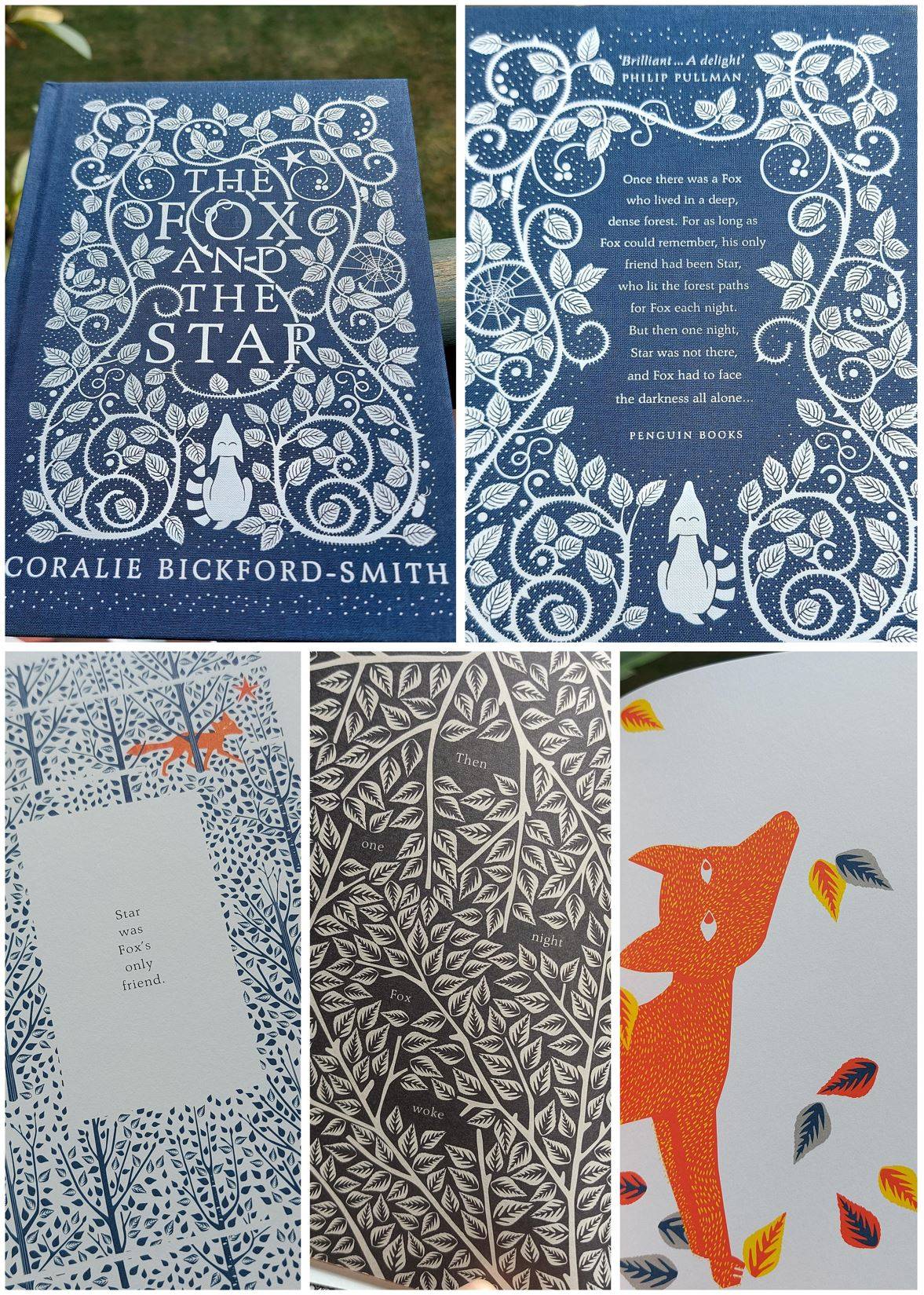 I adore how the illustrations are woven into the story, and I wish there were more stories told like this. Where words and drawings are woven around each other.
I think this is intended as a children's book. But my beautiful hardback copy makes it difficult for me to think of it as such. I'd love more storytelling for adults where illustrations and words fold into each other.
You can read a more indepth review here by The Marginalian (formerly Brain Pickings).
---
Randomly Interesting Wandersome Shares
Did you know the Indian Ocean island of Mauritius has an underwater waterfall? What on earth is an 'underwater waterfall', you ask? Here's a fab picture and an explanation of what it is and how it happened. Seriously, click on the link for the photo alone.
A fascinating read on First Peoples, auroral sounds and astronomy. It's always good to remember the world is a big, beautiful, place – full of memory, sky, earth and time, knowing and not-knowing, and wondering and wonder.
Finding the world's deepest shipwreck. I'm intrigued by nearly every aspect of this world of underwater exploration. Everything from: Who funds these explorations? Who negotiates ownership of objects found? Who works in this line of business and how did they arrive there? How many people earn their living consistently working on these projects? It feels like it should be one of those National Geographic reality TV series.
---
Thank you
Du fond du coeur, thanks for reading x
If you landed here by accident or design, and you'd like to find out more about my Ree-Writes newsletter, head this way.
You can also find me online on my Dodo Au Gogo blog | Twitter | Instagram.