Ree-flections
Welcome to Issue #17! This is beginning to feel as though Ree-Writes has a bit of a backlist now, which is quite a lovely place to be in.
Also, I have a proper announcement to make in this newsletter – scroll down to my 'Something I Created' section below!
I hope my words find you well in your world, and I hope you enjoy this issue.
---
Writing & Creativity Cool Finds
Apparently,  running a publishing house isn't as fun as it used to be . And there are probably many more changes still to come.
This is equal parts sad and wonderful. An 88-year-old in Germany passed away recently, leaving behind  a private collection of 70,000 books . He had converted  every scrap of space in his regular-sized house into shelving , including his attic roof.
On the ever-growing topic of Artificial Intelligent (AI) generative tools, here's a blogpost commenting on the  steep increase in obviously AI-generated short story submissions in spam-like quantities  to Clarkesworld, a paying short story Science Fiction and Fantasy (SFF) magazine. The graph showing the exponential increase of monthly bans (those banned for plagiarism or AI-generated stories – and now mainly AI-generated stories) is eye-popping.
This artist's application for art school was rejected, but she has gone on to become  one of the top glass artists  in the world.
---
Something I created
An Announcement: Snapshot Stories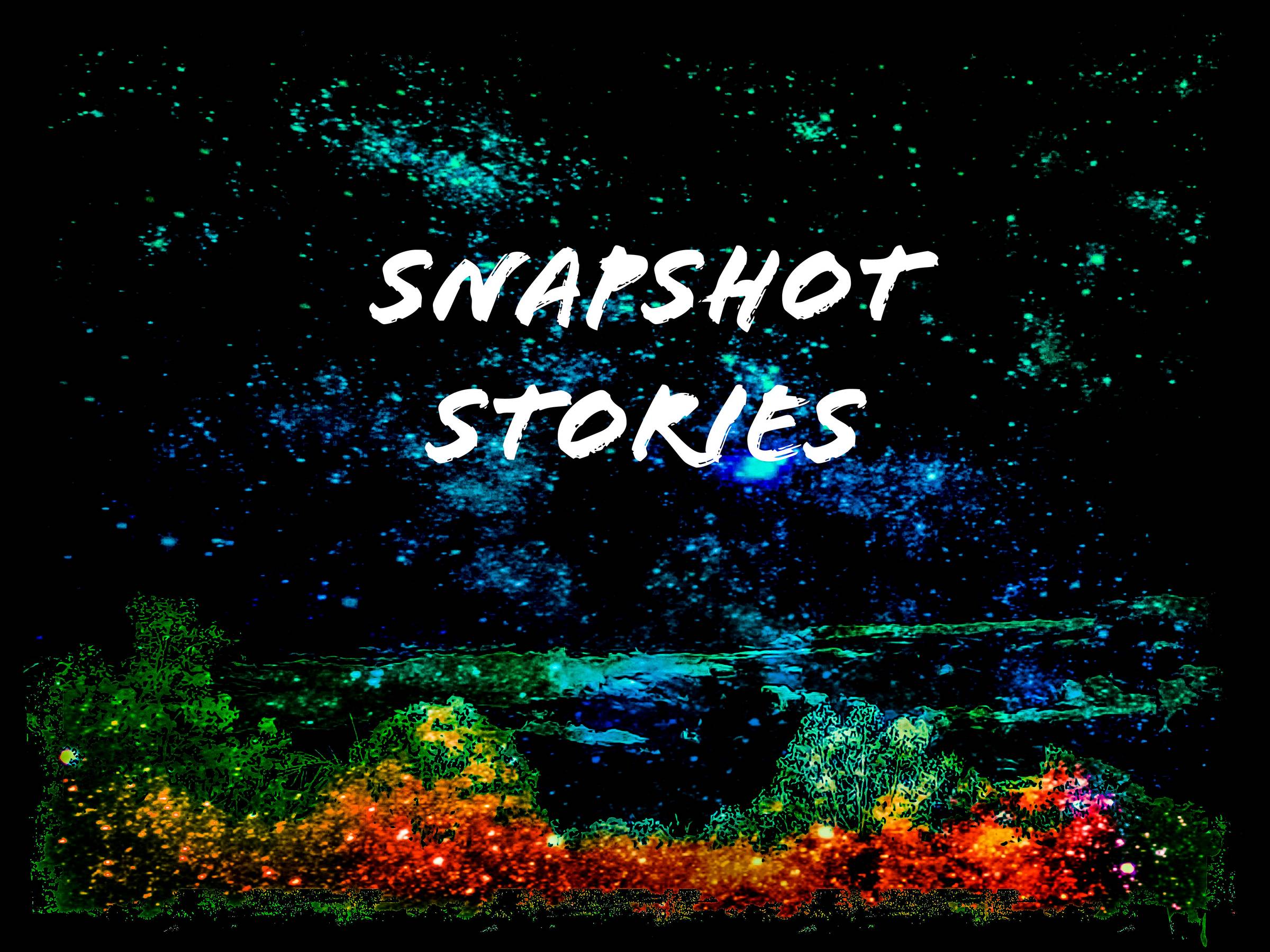 Ok, I'm very chuffed to be able to make a proper new-creation announcement in this issue. Which is: I've finally started a new project on my Ree-Imagined Worlds site.
 Snapshot Stories  is an in-progress collection of my short stories either inspired or accompanied by an image. I intend for the image to be either of my own creation, or with credit to the artist.
Many (most) of the stories will have had their first iteration on Twitter. Several of the expanded Snapshot Stories have made their debut here, in my Ree-Writes newsletter. Now, here is the first  Snapshot Story  to have its Ree-Writes debut. I hope you enjoy.
As this is a combined writing and illustration exercise, I will be curious to see which takes me longer – a new story inspired by an existing image, or creating an image to illustrate an existing story!
---
Randomly Interesting Inspirations for Stories
Meet the  Indigenous Bolivian women  who have reclaimed traditional apparel, who proudly wear it while skateboarding, and who rock it.
Want to see pictures of a rare, giant phantom jellyfish?  Here you go . If you wanted to browse the peer-reviewed paper the pictures were originally shared in,  here you go .
Did you know there's a flower which grows in only one place in the world?  Meet the tagimoucia .
---
Thank you
Du fond du coeur, thanks for reading x
If you landed here by accident or design, and you'd like to find out more about my Ree-Writes newsletter, head this way.
You can also find me online on my  Dodo Au Gogo blog  |  Twitter  |  Instagram  |  my website .