Ree-flections
Issue #18 of this Ree-Writes newsletter sees us into autumn here in Australia. I'm sure there are parts of the Blue Mountains (where we used to live) that are already rushing to change their leaf colours and prepare fireplaces, but here in the sub-tropical north, the weather is insisting on dragging high temps, humidity and cool rain clouds along in a confused mix.
On the creeative front, I'm trying to regularly add more of my pre-existing tiny stories – with accompanying images – on to my  Snapshot Stories  page, so have a browse and see if any of the titles appeal (or look familiar!)
I hope my words find you well in your world, and I hope you enjoy this issue.
---
Writing & Creativity Cool Finds
If you like any songs by the band, The Church , you might like this long read about how their song, 'Under the Milky Way' came to be a rock classic . Even if you've never heard of them, you might like to read how, as with so many other creations, the creating bit seems like the first step on a much longer journey into the world. Even the essay itself is a love letter to the song.
You've probably heard about the AI-powered Bing chatbot getting rather… unhinged in its interactions. Here's a different way AI is being put to intriguing use – in The Fragmentarium . Indiana Jones, eat your heart out.
Plagiarism is one of the issues which keeps popping up as part of AI discussions, so it was eye-opening to read this discussion about an 'old-school' writer who is a "prolific plagiarist" .
Here is an animated story of flowers , and here is its  full (3-minute) version . It's full of wonder! Enjoy! (There's also a sequel – about the  stories of flowers within the human world . Although, fair warning, I found this one more bittersweet.)
---
Something I created
The Woman Walked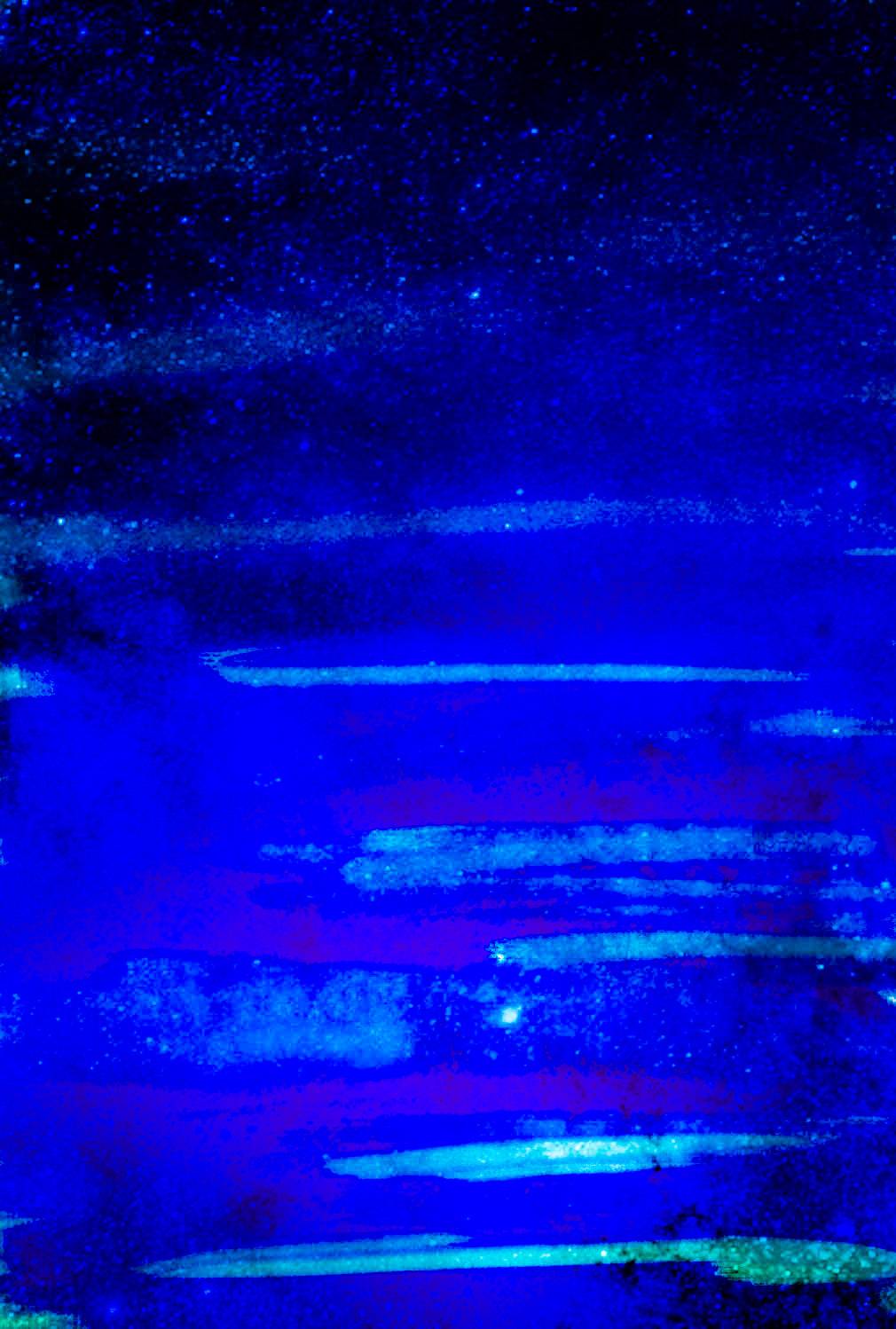 The road edges frayed into stones and sand.
The woman's footfalls were as quick as they'd been at dawn, even if her feet were now caked in dirt and dust.
At her side, the large dog ambled easily. It was invisible to everyone except her.
Occasional locals speared her with wondering glances, but didn't cross her path.
Backstory: This was a four or five-parter that I originally shared on Twitter. I'm not sure a single image does this justice, but this image was made to suit the last few lines (so please head over to the link to read the full story😊.)
---
A Book or Piece of Art I Love
The other day I was on a wild-goose chase trying to find a TV show of my childhood for LittleOne. I didn't find it, but I instead discovered Vanille, by Folimage Films on one of our local Australian free-to-air TV channels, SBS, which specialises in overseas content.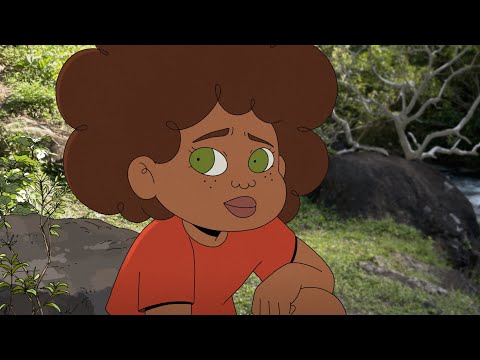 Vanille is a 30-minute, French-language, animated movie for kids aged 5+. Vanille is a Parisienne who has all the attitude you would expect of a soon-to-be teenage girl. She is sent by her dad to visit her mother's family – her auntie – in Guadeloupe. Vanille doesn't want to be there, but quickly gets caught up with a bad spirits, a good nature spirit, and a race to find a magic flower. Along the way, she gets to know her mum's island, visit the (live) volcano, and how to enjoy her hitherto-unmanageable hair.
What can I say? I connected with the story and the storytelling. I related to the 'not-familiar tropical island home' concept, I liked the way they used real photos (and film) as the backdrop, I especially loved the magical storytelling elements, and I loved the way the whole movie is a love letter to Guadeloupe.
I looked up Guillaume Lorin , who co-wrote and directed the movie (and probably sketched out the main characters too), and it looks like he was born and grew up in Guadeloupe. You created a beautiful love letter to your island, Guillaume!
It was also great to discover Folimage as a creative company. I'm looking forward to exploring their other creations.
Oh, and LittleOne loved it too! 😊
---
Randomly Interesting Inspirations for Stories
Cheese! If there's an article that's going to bump its way to the top of this section, it's a cheese-focused one. Specifically this one: on cheese and sleep .
This is an amazing read: a DIY prevention of shoreline erosion in a small coastal town in north-west America. Although it's one (small-in-the-scale-of-things) cautious success, this also feels like a huge triumph.
Here's a long-read piece about a gold coin heist . Not your average gold coin, this one weighed 100kg, was 20 inches thick and had a value (at the time) of one million dollars.
---
Thank you
Du fond du coeur, thanks for reading x
If you landed here by accident or design, and you'd like to find out more about my Ree-Writes newsletter, head this way.
You can also find me online on my Dodo Au Gogo blog | Twitter | Instagram | my website .