Ree-flections
I'm sending this issue out as we go into the Easter long weekend here in Australia.
For the past few weeks, the sun has been tracking rapidly across the sky to its winter rising point. The world turned the thermostat markedly down in the past few days (though not as sharply as it does in our previous home of the Blue Mountains). My social media feed is its funny April mix of snow and vibrant spring blossoms as the northern hemisphere moves into spring. It creates a strange overlap as we in the southern hemisphere head into autumn.
Outside the kitchen window, the frangipani tree leaves are starting to grow yellow and mottled brown and are starting to fall. Most mornings, the two love-bird pigeons are here snuggling together on the frangipani as they face the rising sun, just like they've been doing all summer, and all last winter too.
Creatively, my Snapshot Stories project has meant I'm looking at AI generative tools for images with increasing curiosity. This is mainly because my doodles are falling a long way behind the images I'm visualising for some stories. The illustration for my 'Something I created' story makes my point for me. (Even though I like how the image turned out, it's pretty simplistic). I've even signed up for Discord recently, which is step 1 in accessing the Midjourney AI image tool. (I haven't ventured much further yet. There's much to figure out – navigating yet another platform, using images ethically, copyright etc etc). Yes, I'm also doodling more to try and improve my digital art/imaging skills.
I hope you enjoy the changing of the seasons, I hope my words find you well in your world, and I hope you enjoy this issue.
---
Writing & Creativity Cool Finds
There is a podcast called Sleeping with Celebrities. Its aim is to put you to sleep listening to celebrities talking about boring things. Neil Gaiman was on it recently and talked about making bagels, beekeeping and water kefir grains.
To add to your wish-list of places to visit: a collection of entrancing hotel libraries .
In an age of image generation and realistic-looking 'deep-fake' images, think of every famous, iconic photo you've ever seen. Have you ever wondered where the originals are kept? No, me neither. Here's a peek into a hard-copy photo archive stored in a former limestone mine.
My obligatory generative AI (Artificial Intelligence) links! With sooo many rapid developments, try The Creative Penn's recent podcast on AI and copyright for an all-round update. ChatGPT3 text generator is here. ChatGPT4 is out on a subscription basis and is miles ahead of GPT3 (here's a comprehensive how-to Twitter thread on using it smartly – which makes you understand why ' prompt engineer ' seems to be an emerging occupation). And inevitably, is GPT5 around the corner?
---
Something I created
The Bee and the Ocean-Flower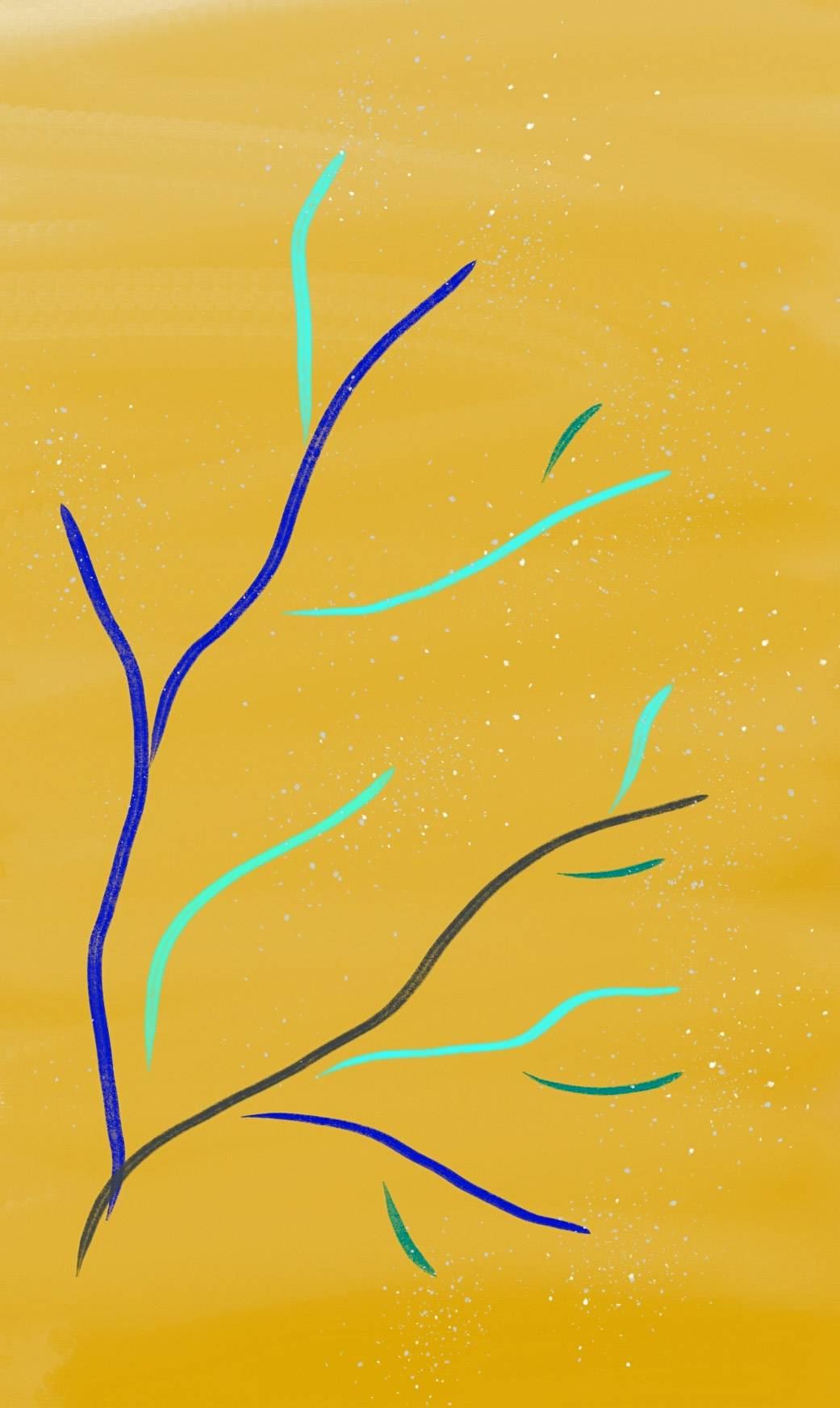 The bee found an ocean-flower and gathered its pollen everyday.
Soon the honey had veins of aqua playfulness, turquoise stillness, storm grey suddenness and dark blue thoughtfulness. If you looked closely, you could also see shining speckled memories of salt.
People who tasted the honey cried at its exquisite taste. And it sold in ever smaller quantities for ever greater prices.
Backstory: This was originally a piece of Twitter micro-fiction in 2020. I recently made this digital illustration in my Autodesk Sketchbook app and shared it on my Snapshot Stories page (as Snapshot Story 14).
---
Randomly Interesting Inspirations for Stories
Want to see the earth as abstract art? Check out these satellite images of geological wonders.
Take a trip to the lake where the Dream-Weavers live .
How to laugh online in different languages . This one was fun!
---
Thank you
Du fond du coeur, thanks for reading x
If you landed here by accident or design, and you'd like to find out more about my Ree-Writes newsletter, head this way.
You can also find me online on my Dodo Au Gogo blog | Twitter | Instagram | Mastodon | my website .