Ree-flections
Welcome to issue #21 of my Ree-Writes newsletter. This is around the time in the Blue Mountains when the thermostat plunges from ha-ha-you-though-you-were-coping-with-autumn-bearably-cold to its relentless, permanently-goosebumped shroud of frigidity. Shoutout to those heading into – or out of – their winter wildnesses (or mildnesses, in my grateful case)!
Creatively, I've been inching ahead with my Snapshot Stories project, posting tiny stories with an accompanying illustration. I think I'm still on track to average a story a week. Most of these stories are coming from the many hundreds of twitter micro-fictions I've jotted over the years. Sometimes, the challenge is finding an illustration to match the story images in my head, and sometimes it's chasing the wor(l)ds to match my images. And therein lies the joy.
I hope my words find you well in your world, and I hope you enjoy this issue.
---
Writing & Creativity Cool Finds
I stumbled across a new book with beautiful illustrations, called The Fawn who Chased the Sun by Joanna McInerney, illustrated by Phung Nguyen Quang & Huynh Thi Kim Lien. You can browse some more images from the book here . The illustrators are by a Ho Chi Minh-based duo who go by KAA. Their portfolio is pretty amazing too.
Here's a list of tricks to help get you writing . Some you might have seen before, others you might not. Some might help get the words flowing again.
Check out this photo and see if you can get your brain to agree that it is actually, genuinely not photoshopped!
All things AI – check out the first 30-odd minutes of this recent The Creative Penn podcast for a positive take on recent developments up to April 2023. You could also read about the artist who submitted a co-created-with-AI photo to a photo competition. And there's this piece – which argues AI will change the world, but won't be replacing creative jobs any time soon.
---
Something I created
Meeting the Dragons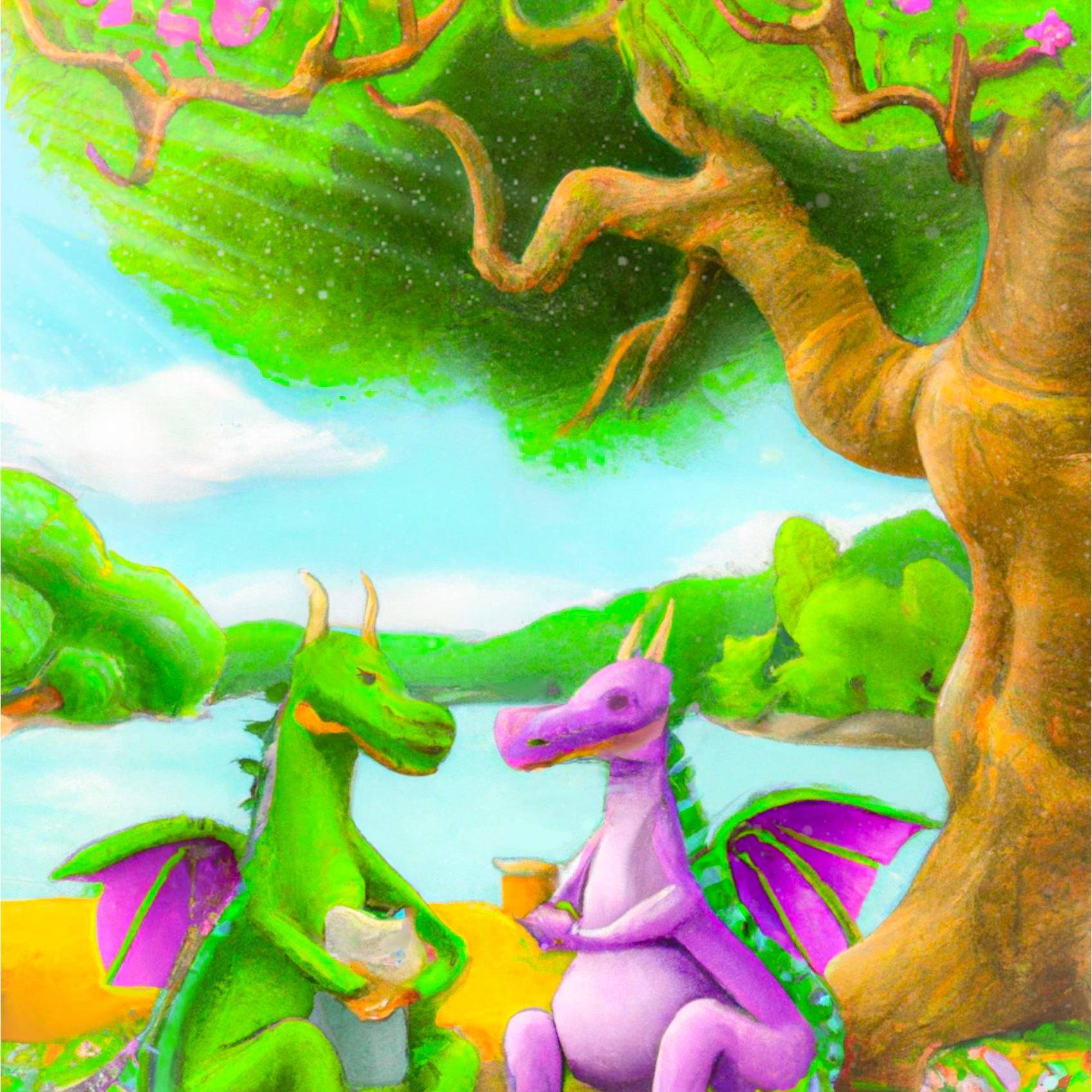 It was the boy's second week at the Retreat in the Countryside that was Far Away From Anywhere Else.
The young boy awoke – as he had every morning since he had arrived – to the sound of incessant buzzes and giggles of the dragonflies.
The dragonflies were only going about their daily business in the bright flower-filled gardens. The boy wouldn't have minded too much, but it was just that the dragonflies were being really, really loud. And they were waking him up really early. By contrast, the bees were much more polite.
The boy's eyes brightened. Still. He was used to his custom-made body-brace now. He reached a sleepy hand and pushed off his bedcovers and snapped his fingers.
The magnetised hexagonal pieces obediently began slithering their way towards his body, in perfect sequence, in perfect order. They started as they always did, just below his belly button and they clipped themselves around his lower torso, all the way down his legs to his ankles and feet. Fast, efficient and in less time than it would take to roll a wheelchair from the door to his bed. Then the magnetic hexagons clipped their way carefully up his back to provide the necessary full support to his spine, chest, neck and shoulders.
And just like that, the boy was sitting up on the edge of his bed in his customised, braced walking suit in his favourite orange colour.
No more ringing helplessly for assistance – just so he could slowly scramble his way into the wheelchair – just so he could get to the bathroom.
It was glorious.
After just a week, the boy didn't know how he'd ever managed without the suit.
Now, if he wanted to hop up and walk outside to have a chat to the dragonflies, he could.
So he did.
Read the rest of the story here .
Backstory: The story is an expanded microfic from Twitter. The image was generated by AI image generative tool, DALLE-2, based on my prompt. As you can see, trying to include the boy in his futuristic metallic-orange body-brace suit was a touch too ambitious for my prompting abilities (and for the number of image-generation credits I had). I also attempted to clean up the image a bit in Autodesk Sketchbook and I did a bit of light photoshopping too. I put this image into Google image search to check if it was an obvious theft of an image; nothing similar came back. So I hope this is a legit, hybridised piece of AI digital art.
---
Randomly Interesting Inspirations for Stories
There is a place in Japan where, in late April to early May, more than 5 million baby-blue flowers all bloom at once.
Meet the Apple Hunter – a retiree who has helped rescue 1000 lost apple varieties in Appalachia.
Meet the trees that lean towards the equator , no matter where they are in the world!
---
Thank you
Du fond du coeur, thanks for reading x
If you received this issue from a friend and you enjoyed it, you can sign up for your own copy of Ree-Writes here .
You can also find me online on my Dodo Au Gogo blog | Twitter | Instagram | Mastodon | my website .