Welcome to Issue #3 of my Ree-Writes newsletter.
Ree-flections
As soon as I hit 'send' on my very first Ree-Writes newsletter, I began to wonder if a month was too long an interval. Could I keep up a 2 weeks spacing to make it a fortnightly issue instead? I'll confess I'm tempted. So very tempted, that I'm going to give it a go.
In my own creative update, in the past couple of weeks, the main little thing I've created has been a blogpost about getting fresh air through my kindle app library. This airing out has in turn led me to actually reading ebooks on my kindle, which is a most remarkable coincidence! I talk about one of the ebooks I read in my 'A Book I love' section below.
I wanted to share a quick thought about my 'Randomly Interesting Wandersome Shares' section. I've theoretically left it open to sharing anything I want. But I'm actually finding that I'm choosing pieces and links because I think they are inspiration for potential stories! Have a skim of this issue's offerings, and I think (I hope!) you'll see what I mean.
I hope my words find you well in your world, and I hope you enjoy this issue.
---
Writing & Creativity Cool Finds
The Guardian has a regular column, My Writing Day, where different writers share what their average day of writing looks like. I wanted to share this one in particular by Coralie Bickford-Smith, who wrote and illustrated The Fox and the Star, my featured 'Book I love' in the first-ever issue of this newsletter.
Bookazines? Yes. Bookazines. Where books meet magazines. They're apparently real. I'm filing this one under 'why didn't I know this existed?'
Do you ever feel that, if only you had just a bit of unbroken time and space to be able to write, you would write endlessly and flawlessly? Maybe you would. But maybe not.
Pascal Campion is one of my most favourite artists/illustrators. His work sings straight into the imagination and the heart and mind of every reader. Every one of his pieces tells a story. It's not a moment in time. It's a moment in a story of a life. This is a lovely, short, piece, in his own words, from his YouTube channel. This is a longer interview where he reflects, among other things, about the flow state.
---
Something I created
Light-Hearted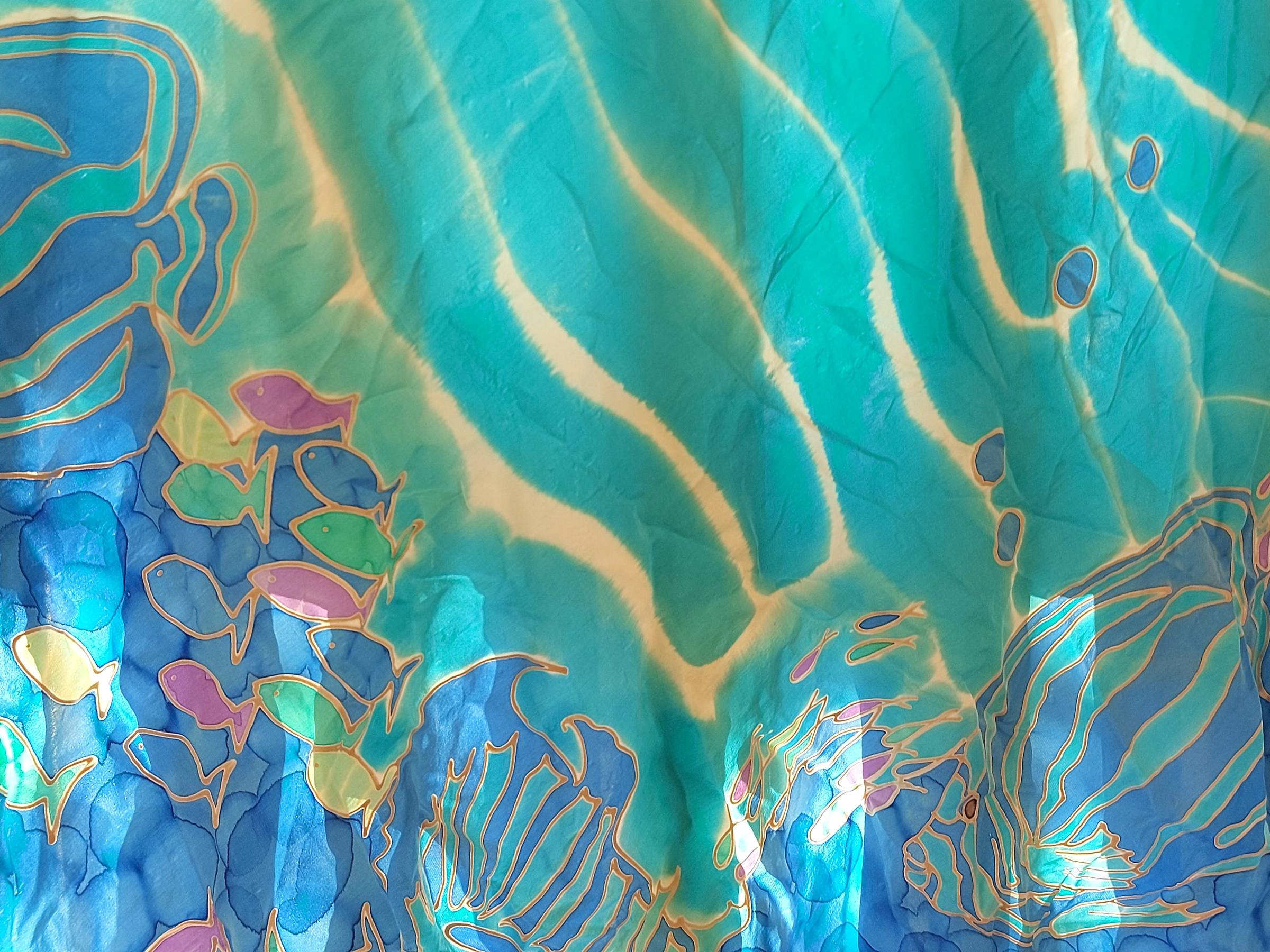 Lilli-Pilli saw a figure standing in the ocean a short distance away.
The figure was tall and thin, her silver hair was piled messily on top of her head and she was staring out towards the horizon as the sea waltzed around her calves. Her dress was the colour of a lagoon on a sunny day—somewhere between a delicious aqua-blue and aqua-green.
Lilli-Pilli glanced at her mother and saw that she, too, was watching the woman in the water.
As Lilli-Pilli watched, all the edges of the woman's dress dipped into the ocean. Immediately, the dress seemed to change colour and it took on the grey shimmering dance of the ocean. As the sky deepened and softened, Lilli-Pilli saw the silhouette of a fish—a small turquoise dolphin—jump from the ocean into the skirt. A lilac tuna leapt from the skirt back to ocean. Another dolphin followed the first into the skirt. A tiny school of blue-hued fish splashed into the ocean and then back into the skirt.
Lilli-Pilli laughed delightedly and she could feel her mother's amazement and wonder. The woman turned towards them and smiled, and Lilli-Pilli's mother smiled back.
"Hello," said the woman, wading back towards the shore. "I've been waiting for you."
This is an extract from a piece of flash fiction I wrote called 'Light-Hearted'. It's one of four stories you can read for free here. These four stories, written by Maria Carvalho, Cedrix E. Clarke, Roger Jackson and yours truly, all have a sixth sense theme. They were written to mark the one-year anniversary of my first-ever self-publishing project, Falling into the Five Senses: An Anthology of Short Stories, Maria, Cedrix and Roger are antho co-authors. The sixth sense stories will give you a taste of our different story styles in antho itself. And even if I do say so myself, the antho contains some pretty intriguing stories! 😉. 'Light-Hearted' was partly inspired by the fabric in the photo, a beautifully-painted silk sarong.
---
A Book or Piece of Art I Love
I mentioned in my Ree-flection that I've started to read on my kindle app again.
The Night Circus, by Erin Morgenstern, was one of the first ebooks I started and finished on the ree-freshed kindle app.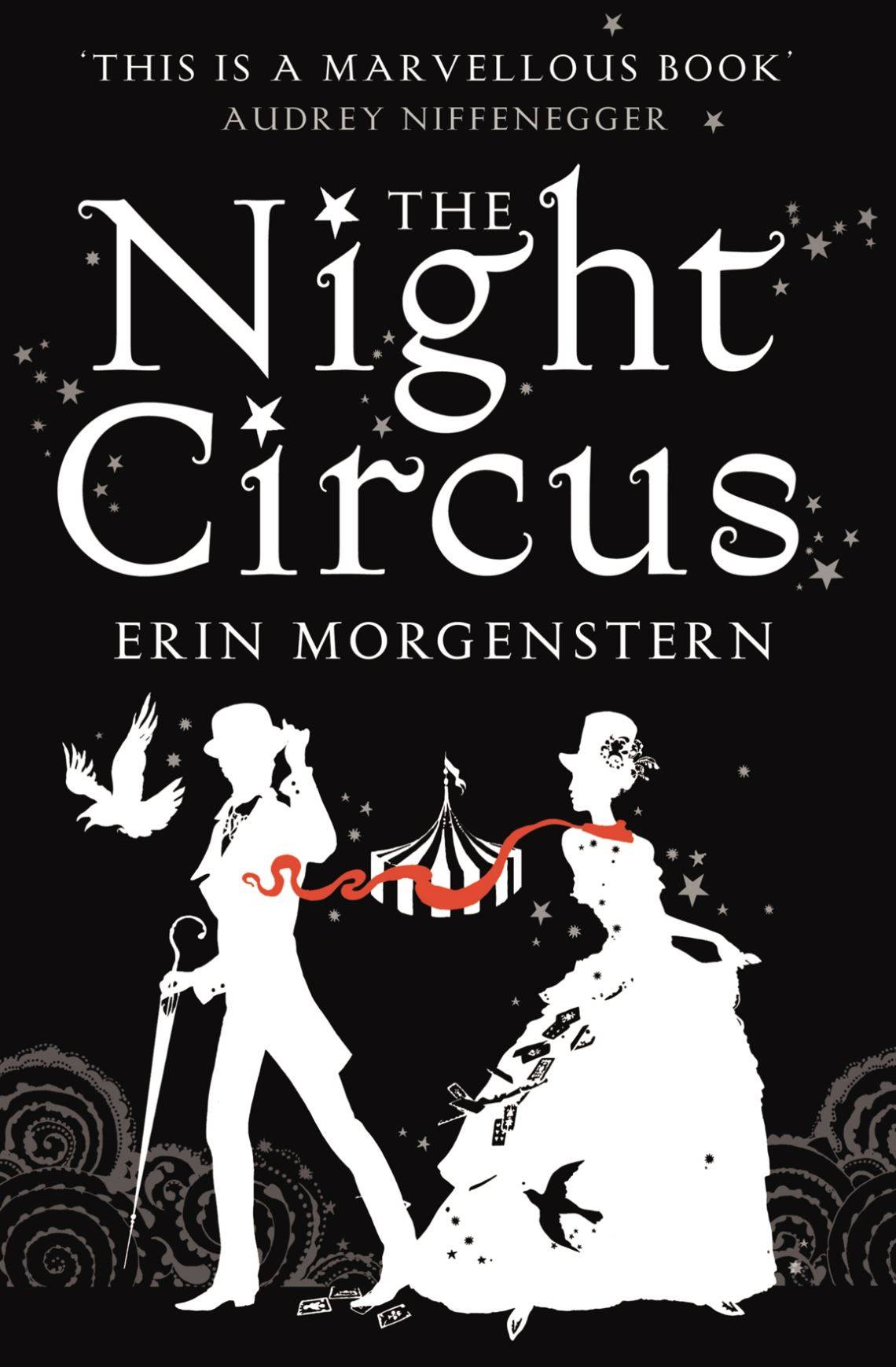 There are duelling magicians, a black and white circus of dreams, wondrous stalls and, above and between it all, a love story. Wikipedia describes it as a "phantasmagorical fairy tale".
One of the things I appreciate the most is the magnificent depth of imagination that went into creating the different tents. I say this from a standpoint of someone who has previously had ideas for magical-ish stalls in a funfair setting. Suffice to say, my creations of magic have been pretty one-dimensional compared to what's in The Night Circus.
I'm now caught in that familiar position of simultaneously wanting to up my imagination game and feeling like there's no point in trying to come close to this level of sublime!
---
Randomly Interesting Wandersome Shares
"And Then the Sea Glowed a Magnificent Milky Green". These words alone are what made me click on this story. The accompanying illustration is wonderful, and the story itself – about a rarely observed phenomena – in our oceans, makes me feel afresh the world will always be more wonderful than we realise.
Here's a story of cents and sensibility: coin forgers in 18th century Yorkshire. It's one of those not-widely-known tales written into the landscape. If stories like this make you think 'movie' (or is that just me?), there's apparently a TV series in the works.
This comes under the tag 'fascinating things I never thought about': locks and locksmithing in India and how they are an intricate, artisanal skill and how there is a town famous for its "devilishly difficult" locks. I don't know if there's an annual Lockpickers and Locksmithers contest, but it feels like it could be a thing.
---
Thank you
Du fond du coeur, thanks for reading x
If you landed here by accident or design, and you'd like to find out more about my Ree-Writes newsletter, head this way.
You can also find me online on my Dodo Au Gogo blog | Twitter | Instagram.